International vehicle registration codes
Vehicle registration codes in the world
The country in which a motor vehicle's vehicle registration plate was issued is indicated by an international licence plate country code, formerly known as an International Registration Letter or International Circulation Mark displayed in bold block uppercase on a small white oval plate or sticker near the number plate on the rear of a vehicle.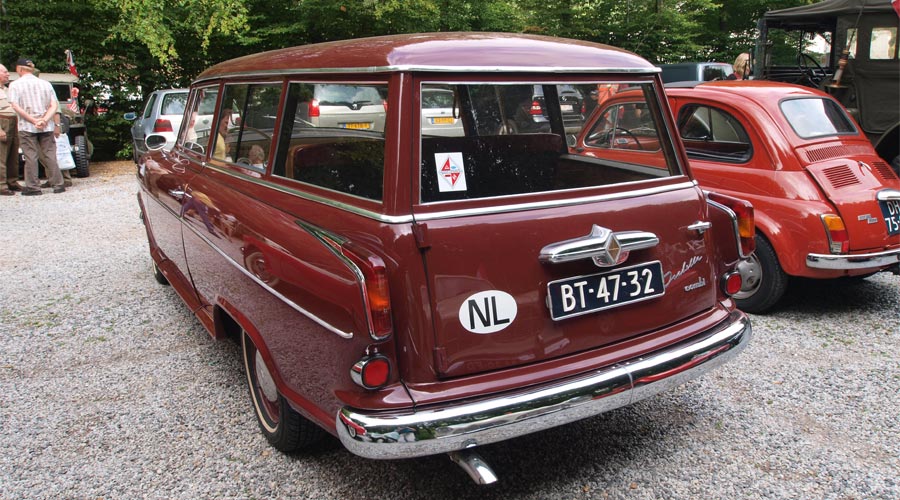 In the European Economic Area, vehicles from one member state do not need to display the oval while within another state, provided the number plate is in the common EU standard format introduced in the 1990s, which includes the international vehicle registration code on the plate.

In Switzerland, many cars have a oval sticker, because the license plate do not include the international vehicle registration code.
Data in the table can be sorted in ascending/descending order by clicking on the column header.
Vehicle registration codes of the Europe
| | Code | Country |
| --- | --- | --- |
| 1 | A | Austria |
| 2 | ABH* | Abkhazia |
| 3 | AL | Albania |
| 4 | AM | Armenia |
| 5 | AND | Andorra |
| 6 | AX* | Aland Islands (FIN is the official code) |
| 7 | AZ | Azerbaijan |
| 8 | B | Belgium |
| 9 | BG | Bulgaria |
| 10 | BIH | Bosnia and Herzegovina |
| 11 | BY | Belarus |
| 12 | BZH* | Brittany (France) |
| 13 | CAT* | Catalonia (Spain) |
| 14 | CD* | Corps Diplomatique |
| 15 | CH | Switzerland |
| 16 | CY | Cyprus |
| 17 | CYM* | Wales |
| 18 | CZ | Czech Republic |
| 19 | D | Germany |
| 20 | DK | Denmark |
| 21 | E | Spain |
| 22 | EH* | Basque Country (France) |
| 23 | EIR | Ireland |
| 24 | ENG* | England |
| 25 | EST | Estonia |
| 26 | F | France |
| 27 | FIN | Finland |
| 28 | FL | Liechtenstein |
| 29 | FO | Faroe Islands |
| 30 | GB | Great Britain |
| 31 | GBA | Alderney |
| 32 | GBG | Guernsey |
| 33 | GBJ | Jersey |
| 34 | GBM | Isle of Man |
| 35 | GBZ | Gibraltar |
| 36 | GE | Georgia |
| 37 | GEO | Georgia |
| 38 | GR | Greece |
| 39 | H | Hungary |
| 40 | HR | Croatia |
| 41 | I | Italy |
| 42 | IRL | Ireland |
| 43 | IS | Iceland |
| 44 | KN* | Greenland |
| 45 | KS* | Kosovo |
| 46 | L | Luxembourg |
| 47 | LT | Lithuania |
| 48 | LV | Latvia |
| 49 | M | Malta |
| 50 | MC | Monaco |
| 51 | MD | Moldova |
| 52 | MK | Macedonia |
| 53 | MNE | Montenegro |
| 54 | N | Norway |
| 55 | NI* | Northern Ireland |
| 56 | NL | Netherlands |
| 57 | P | Portugal |
| 58 | PL | Poland |
| 59 | PMR* | Transnistria |
| 60 | RKS* | Kosovo |
| 61 | RO | Romania |
| 62 | RSM | San Marino |
| 63 | RSO* | South Ossetia |
| 64 | RUS | Russia |
| 65 | S | Sweden |
| 66 | SCO* | Scotland |
| 67 | SCV* | Vatican City |
| 68 | SK | Slovakia |
| 69 | SLO | Slovenia |
| 70 | SMOM | Sovereign Military Order of Malta* |
| 71 | SRB | Serbia |
| 72 | TR | Turkey |
| 73 | UA | Ukraine |
| 74 | V | Vatican City |
| 75 | VL* | Flemish Region (Belgium) |
* - unofficial code
Vehicle registration codes of the Amerika
| | Code | Country |
| --- | --- | --- |
| 1 | AG* | Antigua and Barbuda |
| 2 | ARU* | Aruba |
| 3 | AXA* | Anguilla |
| 4 | BDS | Barbados |
| 5 | BH | Belize (former British Honduras) |
| 6 | BOL | Bolivia |
| 7 | BR | Brazil |
| 8 | BS | Bahamas |
| 9 | BVI | British Virgin Islands |
| 10 | BZ* | Belize (until 1980-) |
| 11 | C | Cuba |
| 12 | CDN | Canada |
| 13 | CO | Colombia |
| 14 | CR | Costa Rica |
| 15 | CU* | Cuba |
| 16 | DOM | Dominican Republic |
| 17 | EC | Ecuador |
| 18 | ES | El Salvador |
| 19 | GCA | Guatemala |
| 20 | GUY | Guyana |
| 21 | HN* | Honduras |
| 22 | JA | Jamaica |
| 23 | KAN* | Saint Kitts and Nevis |
| 24 | MEX | Mexico |
| 25 | NA | Netherlands Antilles |
| 26 | NIC | Nicaragua |
| 27 | PA | Panama |
| 28 | PE | Peru |
| 29 | PR* | Puerto Rico |
| 30 | PRI | Puerto Rico |
| 31 | PY | Paraguay |
| 32 | RA | Argentina |
| 33 | RCH | Chile |
| 34 | RH | Haiti |
| 35 | ROU | Uruguay (untill 2012) |
| 36 | SME | Suriname |
| 37 | TT | Trinidad and Tobago |
| 38 | USA | United States |
| 39 | UY | Uruguay |
| 40 | WD | Dominica |
| 41 | WG | Grenada |
| 42 | WL | Saint Lucia |
| 43 | WV | Saint Vincent and the Grenadines |
| 44 | YV | Venezuela |
* - unofficial code
Vehicle registration codes of the Asia
| | Code | Country |
| --- | --- | --- |
| 1 | AFG | Afghanistan |
| 2 | AXA* | Anguilla |
| 3 | BD | Bangladesh |
| 4 | BHT* | Bhutan |
| 5 | BRN | Bahrain |
| 6 | BRU | Brunei |
| 7 | BT | Bhutan |
| 8 | CHN* | People's Republic of China |
| 9 | CL | Sri Lanka |
| 10 | HK* | Hong Kong |
| 11 | HKJ | Jordan |
| 12 | IL | Israel |
| 13 | IND | India |
| 14 | IR | Iran |
| 15 | IRQ | Iraq |
| 16 | J | Japan |
| 17 | K | Cambodia |
| 18 | KGZ* | Kyrgyzstan |
| 19 | KP* | Democratic People's Republic of Korea |
| 20 | KS | Kyrgyzstan |
| 21 | KSA | Saudi Arabia |
| 22 | KWT | Kuwait |
| 23 | KZ | Kazakhstan |
| 24 | LAO | Laos |
| 25 | MAL | Malaysia |
| 26 | MGL | Mongolia |
| 27 | MNG | Mongolia* |
| 28 | MO* | Macau |
| 29 | MV* | Maldives |
| 30 | BA | Myanmar (Burma) |
| 31 | NEP | Nepal |
| 32 | OM* | Oman |
| 33 | PAK* | Pakistan (until 1990) |
| 34 | PK | Pakistan |
| 35 | PS* | Palestine |
| 36 | Q | Qatar |
| 37 | RC | Republic of China (Taiwan) |
| 38 | RI | Indonesia |
| 39 | RL | Lebanon |
| 40 | ROK | Republic of Korea |
| 41 | RP | Philippines |
| 42 | SA* | Saudi Arabia |
| 43 | SGP | Singapore |
| 44 | SYR | Syria |
| 45 | T | Thailand |
| 46 | TJ | Tajikistan |
| 47 | TL* | Timor-Leste |
| 48 | TM | Turkmenistan |
| 49 | UAE | United Arab Emirates |
| 50 | UZ | Uzbekistan |
| 51 | VN | Vietnam |
| 52 | YAR | Yemen (until 1990) |
| 53 | YEM | Yemen |
* - unofficial code
Vehicle registration codes of the Afrika
| | Code | Country |
| --- | --- | --- |
| 1 | ANG* | Angola |
| 2 | BF | Burkina Faso |
| 3 | BW* | Botswana |
| 4 | CAM | Cameroon |
| 5 | CGO* | Democratic Republic of the Congo |
| 6 | CI | Ivory Coast (Côte d'Ivoire) |
| 7 | COM* | Comoros |
| 8 | CV* | Cape Verde |
| 9 | DJI* | Djibouti |
| 10 | DY | Benin (until 1975 - Dahomey) |
| 11 | DZ | Algeria |
| 12 | EAK | Kenya |
| 13 | EAT | Tanzania |
| 14 | EAU | Uganda |
| 15 | EAZ | Zanzibar |
| 16 | ER | Eritrea |
| 17 | ET | Egypt |
| 18 | ETH | Ethiopia |
| 19 | G | Gabon |
| 20 | GH | Ghana |
| 21 | GQ* | Equatorial Guinea |
| 22 | RGB* | Guinea-Bissau |
| 23 | GW* | Guinea-Bissau |
| 24 | LAR | Libya |
| 25 | LB | Liberia* |
| 26 | LS | Lesotho |
| 27 | MA | Morocco |
| 28 | MOС | Mozambique |
| 29 | MS | Mauritius |
| 30 | MW | Malawi |
| 31 | NAM | Namibia |
| 32 | RB | Botswana |
| 33 | RCA | Central African Republic |
| 34 | RCB | Republic of the Congo |
| 35 | RG | Guinea |
| 36 | RGB* | Guinea-Bissau |
| 37 | RIM | Mauritania |
| 38 | RM | Madagascar |
| 39 | RMM | Mali |
| 40 | RN | Niger |
| 41 | RNR | Zambia* |
| 42 | RU | Burundi |
| 43 | RWA | Rwanda |
| 44 | SD | Swaziland |
| 45 | SLE* | Sierra Leone |
| 46 | SN | Senegal |
| 47 | SO | Somalia |
| 48 | STP* | São Tomé and Príncipe |
| 49 | SUD | Sudan |
| 50 | SY | Seychelles |
| 51 | TCH | Chad |
| 52 | TG | Togo |
| 53 | TN | Tunisia |
| 54 | WAG | Gambia |
| 55 | WAL | Sierra Leone |
| 56 | WAN | Nigeria |
| 57 | WSA* | Western Sahara |
| 58 | Z | Zambia |
| 59 | ZA | South Africa |
| 60 | ZRE | Democratic Republic of the Congo |
| 61 | ZW | Zimbabwe |
* - unofficial code
Vehicle registration codes of Australia and Oceania
| | Code | Country |
| --- | --- | --- |
| 1 | AG* | Antigua and Barbuda |
| 2 | ARK* | Antarctica |
| 3 | AUS | Australia |
| 4 | AXA* | Anguilla |
| 5 | FJI | Fiji |
| 6 | FSM* | Federated States of Micronesia |
| 7 | KIR* | Kiribati |
| 8 | MH* | Marshall Islands |
| 9 | NAU | Nauru |
| 10 | NC* | New Caledonia |
| 11 | NZ | New Zealand |
| 12 | PAL* | Palau |
| 13 | PNG | Papua New Guinea |
| 14 | SOL* | Solomon Islands |
| 15 | TO* | Tonga |
| 16 | TUV* | Tuvalu |
| 17 | VU* | Vanuatu |
| 18 | WS | Samoa |
* - unofficial code
Codes no longer in use
| | Code | Country |
| --- | --- | --- |
| 1 | ADN | Aden |
| 2 | AEF | French Equatorial Africa |
| 3 | AOF | French West Africa |
| 4 | AOI | Italian East Africa |
| 5 | BL | Basutoland (until 1967) |
| 6 | BP | Bechuanaland Protectorate |
| 7 | BRG | British Guiana |
| 8 | BUR | Burma |
| 9 | CA | Canada |
| 10 | CB | Belgian Congo |
| 11 | CS | Czechoslovakia (until 1992) |
| 12 | DA | Danzig, Free City of (1919-1939) |
| 13 | DDR | German Democratic Republic (until 1990) |
| 14 | EA | Malawi |
| 15 | EW | Estonia |
| 16 | FM | Federated Malay States |
| 17 | FR | Faroe Islands (until 1996) |
| 18 | GBY | Malta |
| 19 | GRO | Greenland |
| 20 | HV | Haute Volta (now Burkina Faso) |
| 21 | JOR* | Jordan (1955-1966) |
| 22 | LR | Latvia |
| 23 | NP | Malawi |
| 24 | NR | Zambia |
| 25 | PTM | Malaysia |
| 26 | R | Russian Empire (until 1917) |
| 27 | R | Romania (until 1981) |
| 28 | RCL | République de Congo Léopoldville (French) |
| 29 | RI | East Timor |
| 30 | RNY | Федерация Родезия-Ньясаленд |
| 31 | ROU | Uruguay |
| 32 | RSR | Southern Rhodesia |
| 33 | RU | Ruanda-Urundi (until 1962) |
| 34 | RT | Togo |
| 35 | SA | Saar Territory (League of Nations mandate) |
| 36 | SB | Serbia (until 1919) |
| 37 | SCG | Serbia and Montenegro (until 2006) |
| 38 | SE | Spanish Sahara |
| 39 | SF | Finland (until 1993) |
| 40 | SHS | Kingdom of Serbs, Croats and Slovenes (until 1929) |
| 41 | SU | Soviet Union (until 1991) |
| 42 | SWA | South West Africa (until 1990) |
| 43 | TS | Free Territory of Trieste (с 1947 по 1954 г.) |
| 44 | WAC | West Africa Gold Coast |
| 45 | Y | Yugoslavia (1929-1953) |
| 46 | YU | Yugoslavia (until 2006) |
| 47 | ZR | Zaïre |
* - unofficial code